Somarinoa wrote:
Oh man, that is a good question. Lemme try to think...
I know my favorite autistic comic book character has to be Black Manta.
I seem to recall Walter Hill in Joyful Noise as being pretty nifty. I feel like I have heard of Alien Tracker before. Since I am actually on a stable connection at the moment I will definitely check out this trailer here immediately. :)
For me, I've got two favourite characters:

The first one is Eric Gibb from the film The Boy who could Fly. He is Autistic and mute, but it shows him developing a relationship with an N.T girl called Milly who moves in next door. It takes a while to get going, but it's a great movie and the dream scene with Eric and Milly is one of my favourite scenes.
The second is Zen from the Thailand film Chocolate'. She's an Autistic girl who knows how to fight through mimicking the fighting styles of others - from boys at a dojo to fighting actors such as Bruce Lee. She then ends up battling with a gang of dangerous gangsters while trying to get money for the medication needed to treat her mother's cancer. (What makes this better is there is no stunt doubles in this film).
Here's a clip of her kicking ass.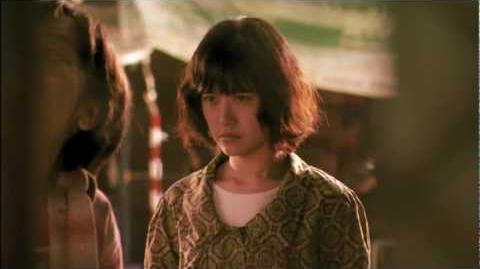 Community content is available under
CC-BY-SA
unless otherwise noted.