Huber
General Information
Creator
Somarinoa
Alternate Names
Tuchion I
Planet Type
Hell World
Universal Location
Universe
SPORE Universe
Kyklos Mythos
Amalgam Universe
Galaxy
SPORE Galaxy(SPORE)
Kyklos Galaxy
Amalgam Galaxy(Amalgam Online)
Position
1st
Orbital Characteristics
Physical Characteristics
Atmosphere
Geography
Terra-Score
0
Terrain Hue
Dark Grey & Purple
Liquid Hue
Red
Atmosphere Hue
N/A (lacks atmosphere)
Weather Class
Class 0
Tectonics Class
Class 1
Water Percentage
20%
Primary Terrain
Hilly
Political Information
Population
0
Strategic Information
Economic Value
Moderate
Planetary Income
§22,491/h
Expenses
§0/h
Major Exports
None
Major Imports
None
Strategic Value
Low
Production Value
None
Valuable To
None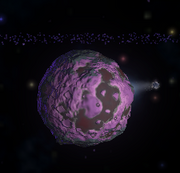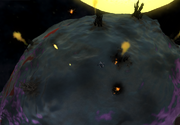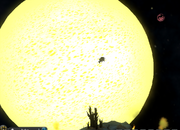 Huber is the planet in the Tuchion system. It is barely considered worthy of becoming a new colony world by the Zavvaku Empire, due to its production of yellow spice.
Community content is available under
CC-BY-SA
unless otherwise noted.